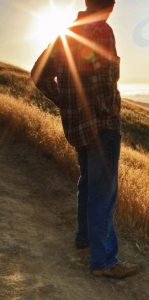 Reflections Recovery Center provides a distinctive approach to treating men (18 and over) with a history of substance abuse and chronic relapse. Too many times we've heard someone say, "I was able to get sober, but I could not stay sober."
People in early recovery from substance abuse often become overwhelmed with day-to-day life situations. Responsibilities such as holding a job, attending school, rebuilding family relationships, managing personal health, budgets and home maintenance can be difficult to balance with the effort required to stay sober.
Our Open Community Model is highly effective because it allows our clients the chance to Live Sober, supported by a nationally accredited treatment team, a practical residential and life skills program and an introduction into 12 Step recovery.
Reflections Recovery Center is nationally accredited by The Joint Commission, which designates us as a health care facility committed to the highest standards of patient safety and quality of care. We are a licensed, long-term men's treatment facility. We accept most insurance plans and offer a reasonable self-pay rate.
Save
Save
Save
Save
Save
Save
Save
Save