Personalized Rehab and How We Do It For YOU
There is no "One Size Fits All" when it comes to successful addiction treatment. In fact, you deserve MUCH better than that so we have assembled a world class variety of centers to satisfy your specific needs. This may be in your city, or in another state. It may be a luxury center, faith based, or one focused on one gender. The personalization leads to longer lasting recovery success!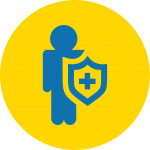 Step 1 – Insurance Verification
First, we will verify your insurance benefits and make sure to get the most out of them. Our centers accept quite a few insurances, but not federally funded ones like Medicare/Medicaid.
Our intake specialists will quickly let you know:
How much your plan covers
Any out of pocket costs (typically not)
Coverage Duration (7-90 days)

Step 2 – Personal Preferences
Some of our clients prefer to attend rehab out of state, in a setting such as oceanfront, desert, countryside, etc. Or some clients may desire a center that is faith based, gender specific, age specific or cater to a specific sexual orientation.
Regardless of your personal preferences, our intake specialists will be able to find you a great center suiting your needs appropriate amenities.

Step 3 – Starting Your Recovery Process
Once your insurance is verified and personal preferences are identified, we will match you with the best center to achieve recovery while having the desired amenities.
Our affiliated staff can help you quickly, including travel arrangements and ANY and ALL legwork necessary. No reason to wait, the time is NOW!
Our Network of recovery centers is first rate and ready to assist in your success NOW. Take control of your life (or loved ones) today!
Are You Addicted?
Over twenty percent of Americans suffer from an addiction – either illicit or prescription drug abuse, alcohol abuse or a behavioral addiction. An unfortunate few end up with a dual diagnosis, where both substance and behavioral addiction coexist. Addiction is not only common in the US, it is rampant. YOU ARE NOT ALONE!
Help is available for you or your loved ones suffering from addiction. The US Rehab Network offers treatment centers that are first rate, caring and dedicated to your success. Not only are there plenty of options to find the one most suitable to your needs, we are here to assist you along the way.
Our site will allow you, your friends and family to become educated on all types of addiction with our immense online library. When the need for an addiction treatment center presents itself, please use our Search feature to find the most suitable behavioral, drug or alcohol rehab centers in the Network.
Find treatment by state
At US Rehab Network, we are proud to be connecting people with top rehab centers across the country. Studies show that people completing full courses of inpatient treatment are statistically far more likely to succeed than those who forego long-term care. So explore 60 day, and 90 day programs in addition to those lasting 28-30 days. Our growing network of top tier alcohol and drug rehabs, including executive treatment and luxury rehabilitation options, allows you to find help close to home, or as far away as you'd like for a clean break.
Select a State to Find Treatment
Click Your State to Find Clinics
Get help for your Substance abuse or mental health addiction today!!
Little to NO Money Out of Pocket… Even with a High Deductible.
We are Proud Sponsors of the
SHATTERPROOF Foundation
–
Stronger Than Addiction
START TODAY! Contact US NOW: 888-598-0909