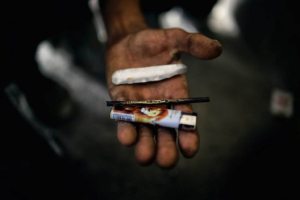 Drug and alcohol treatment is like any medical treatment: it is expensive! People who need it often find that the cost is considerably less expensive than living with an addiction; however, rehabilitation (rehab) costs often interfere with recovery. It is now possible to receive addiction treatment through fully-funded programs. Intervention with a fully-funded addict is essentially the same as an intervention for those who pay as they go or pay up front.
In a recent study by the Substance Abuse and Mental Health Services Administration (SAMHSA), researchers found that 23.5 million people in the U.S. require treatment for a drug and/or alcohol problem. In addition, SAMHSA's Treatment Episode Data Set found that 1.8 million people are admitted each year to a state affiliated treatment center. While 41% of admissions involve alcohol abuse, 20% are related to drugs (opiates and heroin) and 17% are related to marijuana.
Is Free Drug Treatment Available?
There is no such thing as free drug treatment. Someone always picks up the bill. Many rehab centers have programs completely state and federally funded to provide drug addiction treatment to those who cannot afford it. These treatment centers usually have a number of beds (spots) in their program for people who are indigent or without work. These beds go to those individuals who truly want help and wish to get better.
If you are dependent on a substance that has wreaked havoc on your life, you can find help. Some treatment facilities offer medical detoxification (detox) along with inpatient, intense treatment. Others offer long-term outpatient follow-up care for people who are struggling with recovery. The first step to recovery is asking for help.
Qualifying for Fully Funded Rehab
According to a recent survey by the National Survey on Drug Use and Health, 4 million people with addiction sought treatment of some type in 2014 alone. Only 2.3 million of these people (half) received treatment at a place that specifically treated drug and alcohol abuse. For people struggling with alcohol and drug problems who have limited resources, state-funded rehab centers are an affordable option.
State-funded rehab centers are organizations that use government money to support people in recovery from drug and/or alcohol addiction. For individuals with no insurance or inadequate income, there is hope. Programs vary at these centers to include inpatient, outpatient, and sober-living. Those who wish to enroll in fully funded treatment center must provide proof of residence, income status, U.S. citizenship, personal history, and degree of addiction.
What to Expect in Treatment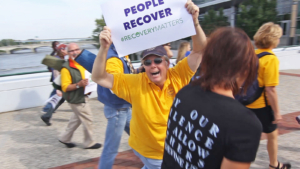 Due to limited available funding, fully funded rehab is not always able to provide the most current treatments and technologies compared to private centers. However, this does not mean that treatments offered will not be effective. In a recent study, researchers found that any level of treatment is better for positive outcomes in lowering drug use, increasing public health and safety, and improving social relationships and personal health than no treatment. Other studies have shown that public funding of alcohol and drug addiction treatment lowers crime rates and is more cost-effective than no rehab.
Fully funded drug and alcohol programs may not offer in-house individual counseling and other support services. Many of these facilities offer detox (medical management) and some group counseling services. However, many people have attended a rehab center with good results. Staying clean and sober is a choice, and the treatment center offers the skills and tools to do this.
Resources:
National Institute on Drug Abuse (2016). Drug Facts – Treatment Statistics.